Ethos Massage
---
Nothing recharges your physical and spiritual energy like an Ethos massage. We will start your session by discussing your specific goals and concerns. Then lie back, let go, and drift off to your happy place! Your customized Ethos massage will leave you deeply relaxed…and remarkably reenergized.

Ethos Express
Looking for a quick fix for a specific problem area? This massage targets troubles in no time flat.



30 minutes - $50


Ethos Essentials

Our most popular full-body massage is designed to soothe away muscular tension and emotional anxiety. Based on your needs, we combine Swedish, Trigger Point, Shin Tai, Stretching, Deep Tissue, and other effective stress-relieving techniques.



60 Minutes - $90

90 Minutes - $125

120 Minutes - $155


Ethos Maternity
This gentle, relaxing massage is a great way to pamper expecting mothers. Special pre-natal techniques help relive the physical strain of pregnancy by focusing on the lower back and legs. Mothers-to-be lie sideways during this massage, for maximum comfort.



60 Minutes - $90

90 Minutes - $125


Ethos Facials
---
Whether it's sunny weekends sailing the Chesapeake, or cold winter winds blowing in from the water, Annapolis weather can be tough on your skin. Reboot your complexion with a restorative Ethos Facial. Our licensed estheticians use only the finest, plant-based skincare products to customize a treatment that's perfect for your skincare challenges. We provide you with "try this at home" tips to keep your skin looking top-notch between visits.


Customized 90 Minute Anti-Aging Facial
Dry skin, fine lines, and blotchy skin tone can add years to your appearance. Restore your youthful glow with a facial designed to combat the signs of aging. Deeply moisturizing, our anti-aging facial boosts hydration, volume, and brightness.


90 minutes – $125


Customized Facial 30 Minute Deep Pore Cleanse
A popular pre-prom treatment, the Ethos deep pore cleanse works wonders on skin of any age. If clogged pores are causing breakouts, an uneven complexion, or a generally "dull" countenance, this dynamic mini-facial is for you.


30 minutes – $60


Ethos Perfectly Fitted Facial
Release your inner radiance with the Ethos custom-tailored organic facial, designed to address skin fluctuations throughout the year. Ethos uses handmade, organic skincare products that contain natural, pure vitamin infusions. These high antioxidant treatments address a variety of skin concerns, such as premature aging, sun damage, rosacea and blemishes.


90 minutes – $110

Neurotris Microcurrent Facial Rejuvenation & Sculpting
---
This treatment uses 2nd generation microcurrent technology utilizing several different electrical currents including micro, nano and pico. Each of the currents treats different layers of the skin and addresses a variety of common complaints pertaining to aging skin including fine lines and wrinkles, deeper expression lines, hyperpigmentation (brown spots or splotchiness), redness, large pores, lack of radiance, loss of elasticity and more.
Treatments increase collagen and elastin, improve texture, reduce the appearance of fine lines and wrinkles, stimulate oxygen and blood flow and lymphatic drainage to reduce inflammation, puffiness and dark circles.
This treatment allows us to sculpt and lift the facial muscles, meaning we can actually re-educate your muscles by lifting your jowls, brows, and puppet lines.
Consider this a work out for your face. Like exercise, to truly re-educate your muscles, a series of treatments is needed spaced 2 to 7 days apart.
Thirty minutes of sculpting can be added on to your regular skin care treatment or we can create a customized hour-long treatment based on what your skin needs that month
Microcurrent Customized Facial
This wow treatment works best in a series and you'll see why after just one treatment. Microcurrent lifts and tones, stimulates the production of ATP which is the energy our cells create (healthy cells equal healthy skin), reduces pore size and allows deep penetration of our superb skincare line. This treatment includes steam, massage and extractions as needed.
Single 90 minute treatment - $160
Series of 10 - $1500


Microcurrent Express Facial
Perfect if you're on the go without a lot of time. We get down to business with this 30-45 minute treatment where we cleanse and give your skin a workout with the Neurotris Microcurrent system.
Single treatment - $100 ($65 if added on to facial)Series of 10 - $900

Neurotris Microcurrent Body Sculpting
---
Our Microcurrent Body Toning & Sculpting treatment uses Specific Frequency Signatures to cause the SHRINKING OF FAT CELLS while simultaneously toning your muscles. It will also improve circulation and lymphatic drainage. Experience this amazing treatment that Vogue Magazine calls,"The Miracle Machine".
Results include muscle building, skin tightening, muscle toning, inch loss, reduction in fat & cellulite, lifting sagging areas, and improved biological processes. Clients are losing 1 to 9 inches per session.
*** Five to ten treatments are recommended for lasting results. A series of twice weekly treatments will produce cumulative and profound results, as seen here! ***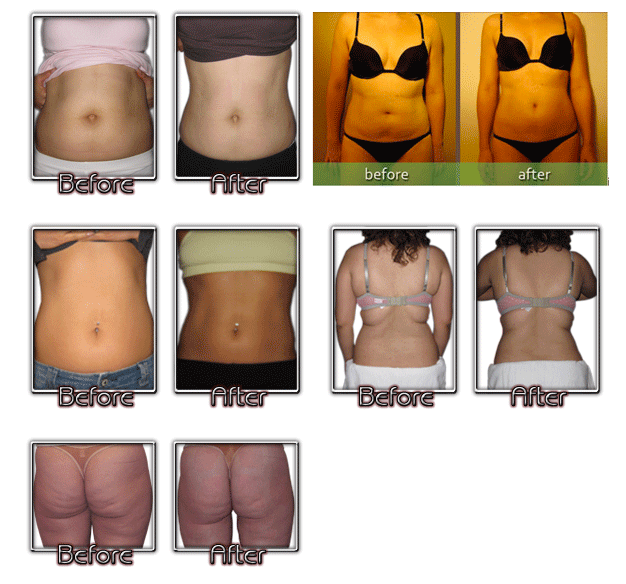 Single Session – $110
 (60 minutes)
Series of 6 - $600
(a series of 6 treatments done once or twice a week will give you the fast results you're looking for)


Energy Balancing / Reiki
---
The word Reiki is made of two Japanese words – Rei which means "Higher Wisdom" and Ki which is "life force energy". So Reiki is actually "spiritual life force energy."
Reiki is a traditional Japanese technique for stress reduction and relaxation that also promotes healing. It is administered by "laying on hands" while you are fully clothed, and is based on the idea that an unseen "life force energy" flows through us and is what causes us to be alive. If one's "life force energy" is low, then we are more likely to get sick or feel stress, and if it is high, we are more capable of being happy and healthy. Reiki helps to uncover and restart our own, inherent health and healing process.
Reiki and energy balancing:
Dissolves energy blocks and promotes natural balance between mind, body and spirit;
Increases energy levels;
Creates deep relaxation and helps the body release stress and tension;
Clears the mind and improves focus;
Accelerates the body's self-healing ability;
Aids better sleep;
Reduces blood pressure;
Helps relieve pain;
Assists the body in cleansing itself from toxins;
Supports the immune system;
Helps spiritual growth and emotional cleansing;
Promotes creativity; and
Compliments medical treatment.
Because Reiki practice is balancing at every level, it can help anyone who receives a treatment or learns self practice. If you are tired, you'll feel refreshed. If you are anxious, you'll feel serene. If you are distressed, you'll feel comforted. Instead of feeling overwhelmed, you'll discover a renewed clarity and purpose. And these subjective changes come with physical changes associated with deep relaxation, such as a slower heart rate and easier breathing.
The first session usually brings improvement, and the benefits grow with repeated sessions.
60 Minute Reiki/Energy Balancing Session - $65